Quick2Discover is a registered partner with Qlik and our team are specialists in setting up, implementing and developing visual dashboards (Business Intelligence) using the QlikView Business Discovery platform.
We have extensive experience providing data visualisations in a wide variety of industries.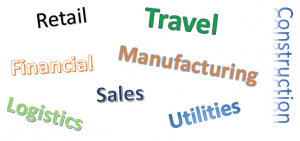 Whatever your industry, we are confident that we can help you to quickly understand your data.
Our approach is to implement data visualisation solutions that fully meet your requirements and are elegant, clean and simple. This ensures:
rapid delivery
a fast learning curve for users
straightforward maintenance and enhancements
As part of this approach we make full use of the many features of the Qlik architecture to realise the benefits provided by Qlik's associative model (the "green, white and grey"), powered by the patented QIX (Associative Data Indexing) engine. We are also consistent in our use of standards that are widely understood by the Qlik community and we focus on delivering high value solutions that are easy to maintain and as future proof as possible.
Quick2Discover can deliver all or any areas of a Business Intelligence project from requirements capture, through design, development, testing, implementation, training and support.
Working with Quick2Discover you can be sure that you will receive a solution that meets your needs, is fit for purpose, is not overly complicated and is easy to understand and use.