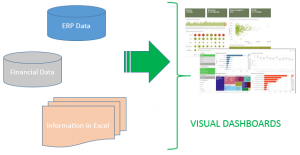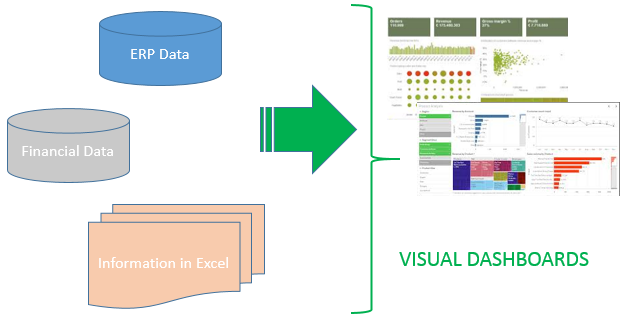 Quick2Discover delivers data visualisation (dashboards) using the Qlik platform. As a Qlik partner we have the benefit of support and training from a world leader in the Business Intelligence and Data Discovery industry which is consistently investing in further development of its products and services.
The Qlik platform allows us to access any of your data, either directly from whatever system data sources you have or from a data warehouse that sits across them. We can also merge other data into your dashboards, from excel files, structured text files, share point, xml sources etc. And we can also provide external data, that is pre-prepared, cleansed and formatted, on a subscription basis should that be beneficial.
Using this technology, and with our experience, we are able to build world class dashboard solutions in weeks, not months, at a very affordable cost and giving you a rapid Return on Investment. The dashboards that we design and build for you will be as future-proof as possible and highly scalable – they can grow and support more and more of your staff as you grow.
Our team has experience designing, developing and implementing Qlik solutions for a wide range of organisations, large and small, across many industries. We can deliver training to your team which is tailor made to your requirements and your implementation and of course we can support you as you use these dashboards and require changes or enhancements.
Contact us and we will be very happy to visit and discuss how we can help you.